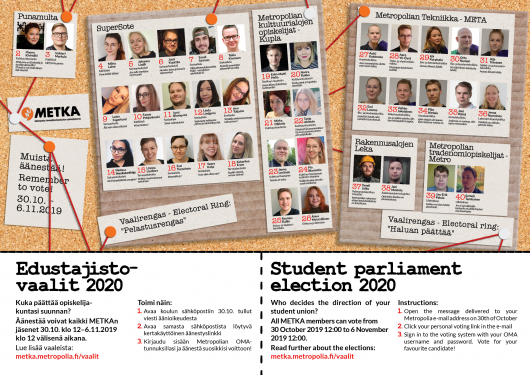 The Student Parliament is the highest decision-making body in METKA, and its members for 2020 are elected now.
Read more about the election: http://metka.metropolia.fi/vaalit/en/vaalit/
Check the candidates on the Candidate Gallery on Facebook
How to vote:
Open the email you have received in your Metropolia email on 30 Oct, 2019.
Click the voting link on the email (one-time only)
Log in with your Metropolia credentials and vote!
This post is also available in Suomi.