As a Metropolia student, METKA is always on your side. It is our job to advocate, help and support in all things concerning student rights.
Metropolia UAS is the biggest university of applied sciences in Finland, with around 17 000 students. To be able to be and advocate everywhere it is needed, METKA sells memberships to fund the daily work.
Become a part of the official Metropolia student community!
By joining METKA, you will directly support the important work that the student parliament, board, student representatives and all other student advocates are doing for the whole community.
Did you know that in Metropolia, you do not have to be a student union member to get a student card? METKA was the first student union in Finland to bring the student card available to all students, without the membership requirement.
Thank you for making our work possible.
What do I get by paying the membership fee?
Paying the membership fee does not leave you empty-handed. We want to make sure that you get a good value out of your membership fee as well.
Zone Sport Services
Zone Sport Services offers instructed classes, access to gyms and ball sports on seven campuses in the capital region. Zone Sport Pass is included in the METKA Membership, so you will get access to Zone by joining METKA. The sports facilities for Zone are especially great in Myllypuro and Myyrmäki campuses!
Read more about what Zone offers on their website, and make sure to follow the socials!
Here you can read more about how to start using Zone Sport Services.
Member discounts in Pivo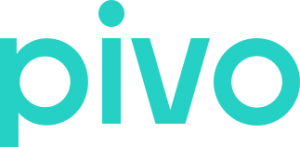 In Pivo app, METKA Members find both an official student card and lots of discounts and benefits, members only! You get access to those just by paying the membership and downloading the app.
Event tickets for half the price
METKA Members get tickets for METKA Events always half the price! We also collaborate with other student unions in the capital region, and they offer their events to you half the price as well.
All event tickets are sold in Kide.app online store. Download Kide.app on you app store.
The student union collaboration network in capital region includes:
ASK – Arcada studerandekår
Haaga-Helia ammattikorkeakoulun opiskelijakunta Helga
Humanistisen ammattikorkeakoulun opiskelijakunta HUMAKO
Laurea-ammattikorkeakoulun opiskelijakunta Laureamko
Diakonia-ammattikorkeakoulun opiskelijakunta O'Diako
Metropolia Ammattikorkeakoulun opiskelijakunta METKA
Turun ammattikorkeakoulun opiskelijakunta TUO
You can also visit all student unions' service points to get the Zone Sport Pass and a sticker to your plastic student card, if you have one.
Ready to join? Read instructions how to do that here!
This post is also available in Suomi.