Minister of European Affairs and Ownerships Tytti Tuppurainen is organizing two events related to the preparation of the EU report. University of Applied Sciences students praised the European Union at the European Forum held in Turku from 27 August to 28 August 2020, but at the same time the future of the European Union is worrying many. What happens to the exchanges while the coronavirus situation recovers? METKA sees that generalization and development of distance learning as offering new opportunities in Europe.
''Distance learning has brought Europe to many home couches! I see this as an opportunity to offer international studies more accessible to students in different life situations. 27% of Metropolia's students are already studying English. For example, family members can accumulate international skills in the future without having to move the family's daily life to another country. I think students should be better supported and encouraged with that in the future.
In addition, the current digital development is an opportunity to intensify cooperation between Universities in Europe. We are just a click away from each other, so I hope Metropolia will make even better use of that,"commented Nimo Samatar, METKA's Vice Chairperson of the Board.
The online events of the Minister of Europe are open to everyone and can be attended by sending questions and comments. The events can be followed live on the Government's Youtube channel, where they will later be available as recordings. In addition, the recordings are available on the Government's website at vn.fi/live.
The first event will be held on Monday, October 26th. from 2.30 pm to 4.00 pm and the theme is "EU crisis resilience – more than the sum of its parts". Together with Minister Tuppurainen, the students' questions will be answered by Juha Jokela, Program Director of the Foreign Policy Institute, Timo Miettinen, University Researcher, and Sixten Korkman, Economist.
At the second event on Wednesday 4.11. from 9.00 to 10.30, young people in particular will have a voice. Representatives of the European Youth Association, the Alliance Association and the Sakki Association will visit Minister Tuppurainen as guests. The topic of discussion is "Youth and the EU – what do we want from the Union in the future?"
At both events, the main role will be played by the audience questions on the basis of which the discussion will take place. During the discussions, questions and comments can be posted on Twitter with the tag #EUselonteko.
Contact information: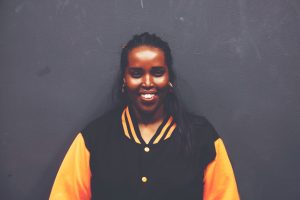 Nimo Samatar 
Vice Chairperson of the Board of Directors / METKA
Advocacy
nimo.samatar@metkaweb.fi 
This post is also available in Suomi.