METKA's Freshers Party 2020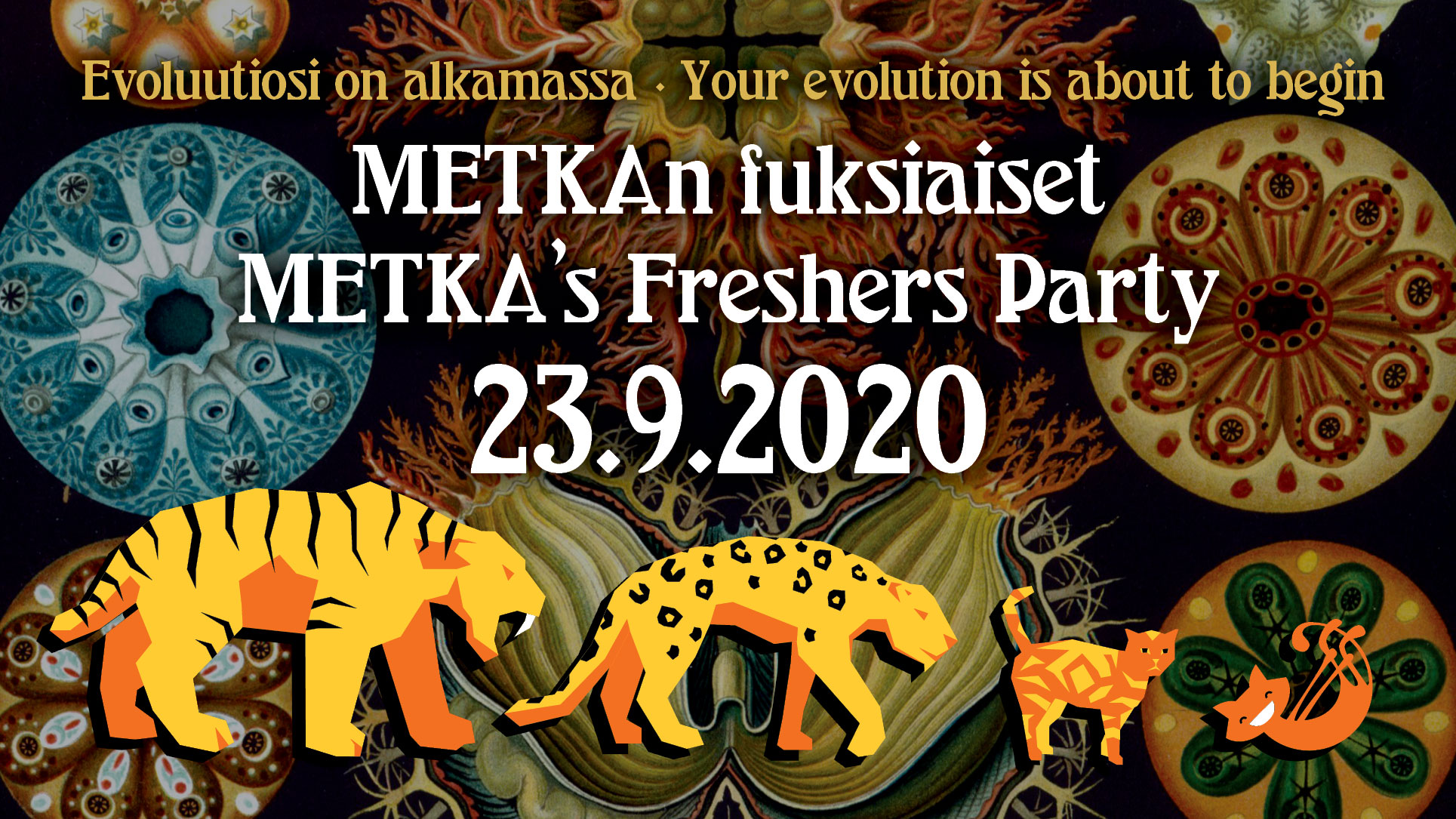 Freshers' evolution starts at METKA's Freshers Party on September 23rd, 2020.
Freshers Party is a celebration for new students, where they do checkpoints in teams via streaming device. The checkpoint race can be done remotely and instructions will be given online.
Besides the checkpoint race, the point is to get to know your own team, have fun and dress up in a costume! This year's theme is Evolution and the best-dressed team will be rewarded! To take part in the costume competition, post a picture of your team in streaming device on a public Instagram account with a capture [name of the team] #metkanfuksiaisetS20.
The schedule of the evening:
4.00 pm checkpoint race starts
8.00 pm the checkpoints close
Price:
4 € / METKA member, 8 € / non-member.
The price includes the checkpoint race, an overall batch and access to our new city tour event. More info about the citytour event later
Sign up:
Kide.app – The ticket sale opens on Monday the September 23rd, at 12 pm.
This year the Freshers party takes safety restrictions related to the pandemic into account. Inquiries for more information about safety: tapahtumat@metkaweb.fi
WHAT: METKA's Freshers Party 2020
WHERE: Online
WHEN: On the 23rd of September, from 4 pm to 8 pm
TICKET SALE: From 7.9. 12 pm -21.9. 11.55 pm
WHY: Once-in-a-lifetime experience with your fellow freshers!
This post is also available in Suomi.
This post is also available in Suomi.