Greetings from METKA's office! The board's summer has passed with preparations for the fall and an introducing working in METKA to the new board member, Alina Laukkanen.
METKA's Board of Directors was supplemented at the last meeting of the Student Parliament on Wednesday 27.5.2020. Alina Laukkanen, who is studying international business for the first year on the Myyrmäki campus, was elected to METKAs Board of Directors. The Board reorganized at its meeting on June 12, 2020, where Alina was nominated to be responsible for events and corporate cooperation.
"Most of all, I look forward to getting to work properly and arranging events, as well as meeting different people in Metropolia," commented Alina Laukkanen, a recent member of METKA's Board.
July is already halfway through, which is why you can already get excited about the events of the fall. In the autumn, we will be able to enjoy Finland's first polytechnic theater, METKA's Speksi, which will be performed for four performances at Linnanmäki Peacock theater. A performance called Luna Rubra will premiere on Thursday, August 27 at 7 p.m. Ticket sales have already begun at KideApp, so a warm welcome to watch the interactive theater produced by Metropolia students.
"Upcoming performances can be expected to feature varying plot twists, sparkling singing and dancing, and transcendental performances from the entire team," commented Pia Blomstén, the producer of METKA's Speksi.
In the autumn, we will also be able to celebrate new students at METKA's freshers party on wednesday, September 23, 2020. In freshers party, playful spots are rotated as a team and various tasks are performed. The purpose of freshers gathering is to group new students into classmates and introduce them to Metropolia's student culture.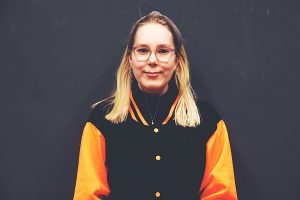 "I want to welcome new students with enthusiasm and an open mind to study in Metropolia. And consider if you would join student union activities; to do it together for each student's common tomorrow. In addition to studies, the student body provides good experiences and skills for working life'', comments Essi Lumme, the Chairperson of the Board.
At the end of September, we will also be able to do sports together, as the traditional exercise and wellness event MetroSport will be held this year at the Olympic Stadium on Tuesday 29th of September 2020. That day is an uneducated day for every Metropolia student, so please set aside a day for free wellness and movement at the Olympic Stadium.
The yearly general assemblies of our umbrella organization SAMOK and OLL will also take place this fall. The first general meeting materials have come for commentary rounds. SAMOK has made a strategy for the next four years, a long-term EU advocacy plan and statute fot the FSHS. OLL's federal meeting will also discuss next year's municipal election goals, among other thing.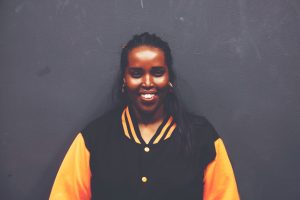 "In the autumn, Metropolia will also renew a new equality program, which aims to strengthen the realization of an equal and safe learning environment in our university community. In addition, METKA is currently working on an equality plan so that every Metropolia student can feel welcome in our student community'', commentes Nimo Samatar, the Vice Chairperson of the Board.
Advocacy is therefore also promised in the autumn, as METKA's task is to enable you to have an uncomplicated, pleasant and memorable study experience. Become METKA member to strengthen Metropolias student community, joining is easy through OMA or Tuudo. Instructions for joining can also be found here: https://metkaweb.fi/metka/jasenyys/
Elections to the Representative Council will also be held in the autumn, in which 25 full members and 25 deputies will be elected to METKA's highest decision-making body, the Student Parliament. Every METKA member gets to vote for a representative. You can get acquainted with the Student Parliament elections in advance here: http://metka.metropolia.fi/vaalit/
Good summer moments for everyone and see you again soon in the autumn!
The author is Nimo Samatar, Vice Chairman of the Board of METKA in cooperation with a great and competent Board of 2020.
More info:
Essi Lumme
The Chairperson of Board / METKA
number, 050 382 1024
essi.lumme@metkaweb.fi
Nimo Samatar
The Vice Chairperson of Board /  METKA
Advocacy
number, 050 382 7653
nimo.samatar@metkaweb.fi
This post is also available in Suomi.